Products Catalog
Food Machine
Biomass Plant
Copper wire recycle machine
Contact Us
Mob: 0086 13071070895
Tel: 0086-371-56732686
Fax: 0086-371-55907374
Email:
sales@nmbmachine.com
http://www.nmbmachine.com/
ADD: No,99,guoji road,jinshui district,zhengzhou city,Henan,China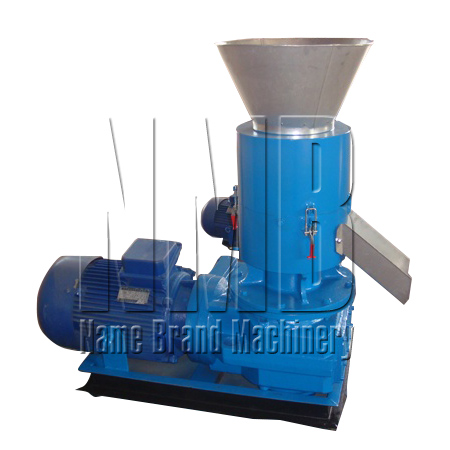 NEW-200 pelleting machine
1.Model : NMB-200 new model

2.Capacity: 200-250kg/h

3.Power: 7.5kw

4.Weight: 300kg

5.Dimension: 1250×600×850mm
6.Machine shining point: This machine can be widely used to make pellet from different materials such as grains,grass,stalk,wood chips,sawdust and other materials,it can be widely used for animal feed and fuel and other use!
7.Payment terms and delivery time: we always do TT with customer,our delivery time is 10-15days after payment!

24 Hour online Tel: 86 13071070895
Skype ID: shining0603
Usage of the pelleting machine
1) With the reduction of coal, more and more biomass pellets are widely used instead of coal. Our pellet maker machine is the widely used equipment for the biomass pellet producing, it can be used for many kinds materials such as wood sawdust,rice husk,corn stalk,wheat straw,weeds and so on!
2) Besides biomass pellets, our pellet maker can also make feed pellets for animal, poultry etc, what is more,they can be used for making fertilizer pellets.
pelleting machine Requirement of the raw materials
a. size of raw materials: powder or no longer than5mm
b. moisture content of raw materials: 15-20%
c. raw materials can be the mixture of 2 or more than 2 kinds different materials, they must be evenly mixed.
d. no adhesive or chemicals need in the processing
Application of the pelleting machine
1) Home heating stoves,fireplace,animal feed and other fields
2)Hot water boilers and the industrial boilers
3) Biomass power plants and so on
Different pelleting machine data
| | | | | | |
| --- | --- | --- | --- | --- | --- |
| Model No. | Output (kg/h) | Power (kw) | Pellet (mm) | Packing (m) | Weight (kg) |
| NMB200 | 200-300 | 7.5 | 6-8 | 1.15*0.53*0.75 | 250 |
| NMB250 | 300-350 | 15 | 6-10 | 1.25*0.6*0.85 | 500 |
| NMB300 | 300-5.0 | 22 | 6-12 | 1.3*0.6*0.9 | 600 |
| NMB350 | 400-550 | 30 | 6-30 | 1.8*0.9* 1.6 | 900 |
| NMB480 | 700-1000 | 37 | 6-10 | 1.8*1.0* 1.65 | 2300 |
| NMB550 | 1200-1500 | 75 | 6-16 | 2.2*1.8* 2.15 | 2500 |
| NMB800 | 1300-1800 | 110 | 6-32 | 2.6*1.8* 2.15 | 4400 |
| NMB980 | 2300-3000 | 160 | 6-32 | 2.6*1.9* 2.180 | 4600 |