Products Catalog
Food Machine
Biomass Plant
Copper wire recycle machine
Contact Us
Mob: 0086 13071070895
Tel: 0086-371-56732686
Fax: 0086-371-55907374
Email:
sales@nmbmachine.com
http://www.nmbmachine.com/
ADD: No,99,guoji road,jinshui district,zhengzhou city,Henan,China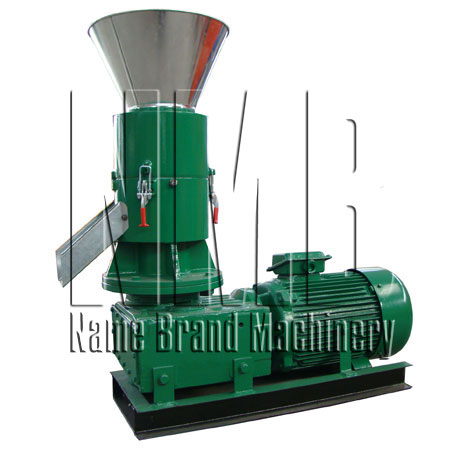 New 300 bio mass plant
1,model: 300
2,capacity: 500-600kg per hour
3,power: 22kw
4, shining point: Dynamic configuration,this machine is suitbale for fuel pellet and also animal feed pellet.which high density and low cost.can produce 4-12mm diameter pellet.suitable for wood chips,straw,different type grains.shell.sawdust,etc,
5,packing and delivery: wood fumicated box and 10 days delivery after received deposit
24 Hour online Tel: 86 13071070895
Skype ID: shining0603
一、bio mass plant introduction:
This pellet mill is applied to make pellet from different grains such as corn, wheat,sorghum,soybean meal for feed and it also can make full use of the forestry waste:crops straw, husks, vines, wood chips etc for fuel pellet producing.The feed pellet produced by this machine is easy to digest by chicken,duck,pig,cow and any other livestock. The fuel pellet produced by this machine can burn fully and without smoke,it is very clean and environmental.
The final pellet is 4mm,6mm,8mm for both feed pellet and fuel pellet.

二、How to produce the pellet?
The flat die pellet machine works on vertical principle. The raw material is put into the hopper from above, and then it drops down into the pelletizing area. The die is stationery while rollers are rotating. When falling into this area, materials will naturally be compressed into pellet between rollers and die through the die holes. This machine use the power from motor or diesel engine based on the circular motion,driven gear and roller running on the flat die,cause the clamping roller rotation under the friction force function.Under the pressure of clamping roller,raw material is pressed from the die hole.Adjusting the cutter to change the pellets length and after flings the material plate to arrive the discharge hole.

三、How to maintenance and keeping the bio mass plant?
1.Before open the machine,must check whether there is some thing hard in it.Then start it and check whether there is noise from the machine.Every thing goes well then can put the material into it.
2.The material processed by the machine should be crushed into 3-5mm and the moisture of the material should be 15%-20%.To long material will twine the roller and damage it and too wet material can block the mold hole.
3.After a long time of the machine working,you need check the machine mold and roller,if there is some abrade of the roller or block of the mold you should restore it and clean the mold in time.
4.The machine bearing in the reduced should be add oil at regular time,it will make the machine working smoothly!
四,bio mass plant data
| | | | | | |
| --- | --- | --- | --- | --- | --- |
| Model No. | Output (kg/h) | Power (kw) | Pellet (mm) | Packing (m) | Weight (kg) |
| NMB200 | 200-300 | 7.5 | 6-8 | 1.15*0.53*0.75 | 250 |
| NMB250 | 300-350 | 15 | 6-10 | 1.25*0.6*0.85 | 500 |
| NMB300 | 300-500 | 22 | 6-12 | 1.3*0.6*0.9 | 600 |
| NMB350 | 400-550 | 30 | 6-30 | 1.8*0.9* 1.6 | 900 |
| NMB480 | 700-1000 | 37 | 6-10 | 1.8*1.0* 1.65 | 2300 |
| NMB550 | 1200-1500 | 75 | 6-16 | 2.2*1.8* 2.15 | 2500 |
| NMB800 | 1300-1800 | 110 | 6-32 | 2.6*1.8* 2.15 | 4400 |
| NMB980 | 2300-3000 | 160 | 6-32 | 2.6*1.9* 2.180 | 4600 |