Products Catalog
Food Machine
Biomass Plant
Copper wire recycle machine
Contact Us
Mob: 0086 13071070895
Tel: 0086-371-56732686
Fax: 0086-371-55907374
Email:
sales@nmbmachine.com
http://www.nmbmachine.com/
ADD: No,99,guoji road,jinshui district,zhengzhou city,Henan,China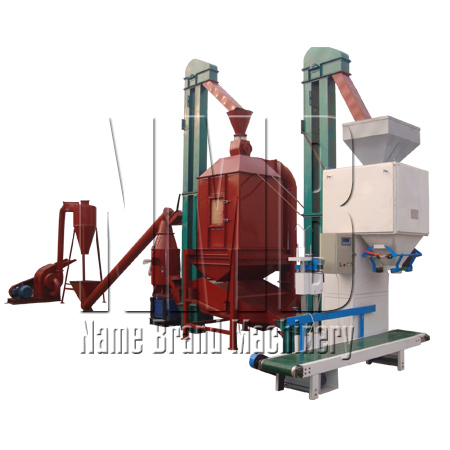 1.Capacity: 3-5t/h
2.Full set pellet production machines:This production line is include the crusher,pellet machine,hoister,
pellet cooler and pellet packing machine.
It can finish the whole pellet production process from the raw materials crushing to the final pellet packing!This is very convenient to operate!
3.Easy to get raw materials: This pellet production line can be used for all the biomass pellet production,
the raw materials is easy to get and can be full used of the waste!The raw materials such as grass,stalk,grains and any other agricultural waste also can be wood sawdust,wood chips,
tree branch and other forest waste and so on!
4.Final pellet can be different diameter:The final pellet can be 4-12mm as per different use!
5.Our short delivery time:15-20days after payment,we can delivery the machines to the port!
产品说明
一、Introduction of the pellet production line
Our NMB pellet production machine has many years producing history,with the widely used of the pellet machine.
More and more customer are tend to use the pellet production line to make
pellet from all the materials,so as per customers demand these years we have designed many pellet production line
at different capacity for different materials.Its capacity can rang from300kg/h-3t/h,it also be used for both feed pellet and fuel pellet producing!
二、Demands of the raw material
1.Raw material: any kind of biomass material, such as grass,stalk,grains,wood, sawdust, fresh wood, wood logs, branch and so on.
2.diameter: the suitable diameter for making pellets is 3-5mm
3.moisture content: the suitable moisture content for making pellets is 12-20%
三、Pellet production line working process:
As per the pellet machine working demand of the raw materials,all the materials should be crushed
in to small size then reduce the extra moisture then can be used to
make pellet!so the pellet production line working process is:
Raw materials crushing----drying---pellet pressing----pellet cooling------pellet packing