Products Catalog
Food Machine
Biomass Plant
Copper wire recycle machine
Contact Us
Mob: 0086 13071070895
Tel: 0086-371-56732686
Fax: 0086-371-55907374
Email:
sales@nmbmachine.com
http://www.nmbmachine.com/
ADD: No,99,guoji road,jinshui district,zhengzhou city,Henan,China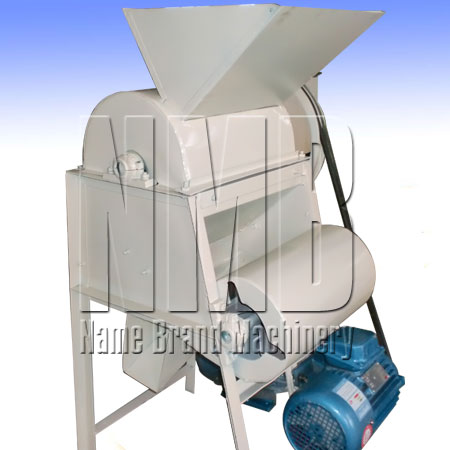 Peanut shelling machine
This series machine is suitable for shelling the peanut/groundnut, separate the peanut into seeds and hull completely.
Also is suitable for peeling cotton seeds, tea seeds, seperate completely the kernel.
Working principles of groundnut sheller
Power after starting, the spindle drive the parallel bars clicked under screen and amid the peanut shells rub them and strip off,then the below screen hole squeeze out the peanut and the shell, finally sorting out the shell and the kernel by the fan.
Groundnut sheller features
1. One of the advantages of the machine is that the conveyer part is effective and economical.
2. it has the features of compact structure,beautiful shape; reliable operation and convenient maintenance.
3. The seeds can be used for food or the raw materials for the oil plant;the shell could be pelleted as fuel.
4.It could be used for shelling most kinds of peanuts.
Technology data of peanut shelling machine

| | | | |
| --- | --- | --- | --- |
| Model | NMB400B | NMB800C | NMB1500C |
| Capacity | >400kg/h | >800kg/h | 1500kg/h |
| Shelling ratio | >95% | >98% | >98% |
| Crushing ratio | <5% | <4% | <4% |
| Clean ratio | >95.5% | >99% | 99% |
| Dimension (mm) | 1200*660*1240 | 1520*1060*1660 | 1960*1250*2170 |
| Total weight | 137 kg | 385 kg | 775 kg |
| Motor | 2/4 pole 2.2 kw | 4 pole 4 kw | 4 pole 7.5 kw |