Products Catalog
Food Machine
Biomass Plant
Copper wire recycle machine
Contact Us
Mob: 0086 13071070895
Tel: 0086-371-56732686
Fax: 0086-371-55907374
Email:
sales@nmbmachine.com
http://www.nmbmachine.com/
ADD: No,99,guoji road,jinshui district,zhengzhou city,Henan,China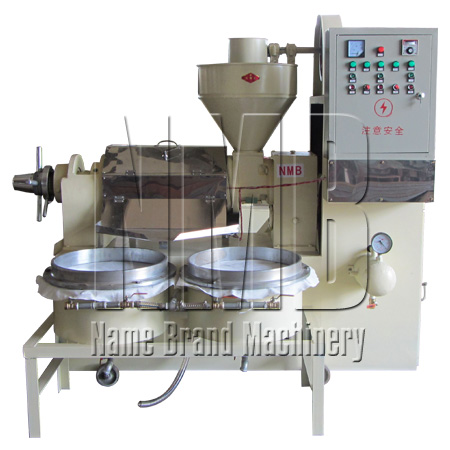 6YL-130A oil expeller
1,Model: 6YL-130A

2,Capacity: 400-500kg per hour

3,Power: 15+2.2kw

4,Shining point: this machine have two oil vocumme filters which could filt the dirty,cake waste,and harmful substance in the rude oil.so the oil will be clean.these machine is very parpuar in Europe,we have sold to Italy,Portugal,UK,and some othere countries.

5,Delivery time and package: around 10 days delivery and fumicated wood box international standard
24 Hour online Tel: 86 13071070895
Skype ID: shining0603
Our 6YL-A series oil expeller have the flowing features
6YL-A series oil press machine is the main part by the automatic control , heated squeezing part , adjust part , transmission part and vacuum oil filter composed of five parts .
1, the automatic control system : air switch , AC contactor , temperature control device, circuit automatic protection system installed , etc.
2 , heating the press section of the heater , extra virgin screw and cage bars , body assembly .
3, the transmission part of the spindle and gearbox , pulley , motor , wheels , etc. .
4 the adjustment part by the adjustment screw , adjust the nut, sub - shank , lock nut etc.
5 , vacuum oil filter assembly in part by the vacuum pump , filter drums and piping, etc.

Oil expeller/oil press/oil machine Operation principle and structure
When oil press operating prepared material enters chamber from the hopper and then moves forwards by the rotating pressing screw and is pressed. Under the high-pressure condition in the chamber, friction between material and screw, between material and chamber will be created which also creates friction and relative movement among material particles. On the other hand toot diameter of the pressing screw caries larger from one end to the other, hence, rotating, it not only prshes particles moving forwards but turns them outwards as well, meanwhile, particle adjacent the screw will rotation along with screw`s rotating, causing every particle inside the chamber to possess different speed therefore relative movement among particle creates heat which is necessary during manufacturing because of helping protein change property, damage colloid, increase plasticity, decrease oil`elasticity, resulting in high oil productivity.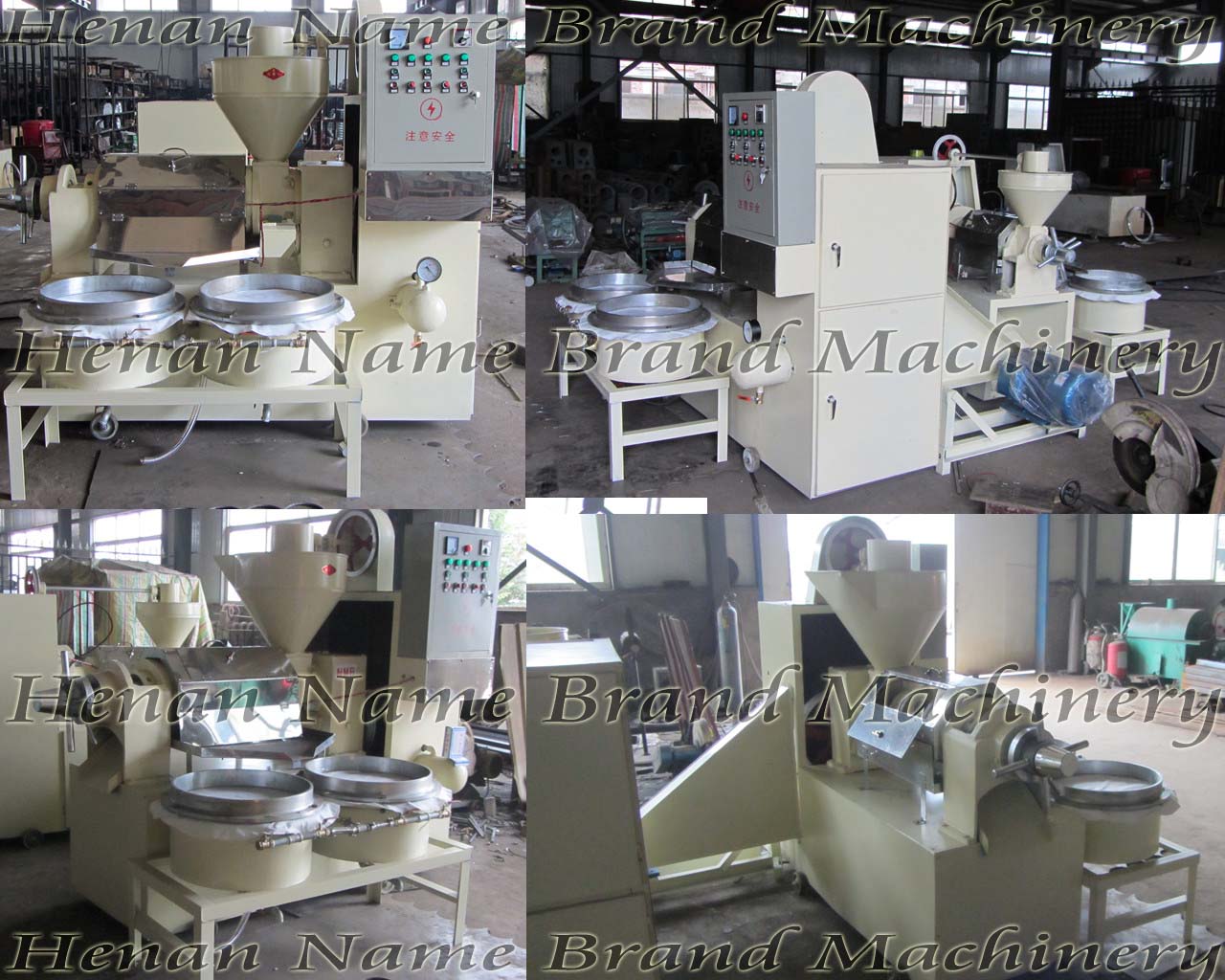 Oil expeller different model technology data

NAME
TYPE
N.WEIGHT (KG)
POWER (KW)
PACKING DIMENDION(mm)
CAPACITY kg/h
6YL-A oil press with filters
68A
300
4+0.55
430*910*1375
30-50
80A
680
5.5+0.55
1920*760*1780
100-150
95A
800
7.5+1.1
2100*1100*1950
200
100A
800
7.5+1.1
2270*1100*1950
250
120A
1000
11+1.5
2400*900*2200
250-300
130A
1280
15+2.2
2400*1000*2300
400-500
160/165A
1350
18.5/22+2.2
2600*1940*2150
700-800