Products Catalog
Food Machine
Biomass Plant
Copper wire recycle machine
Contact Us
Mob: 0086 13071070895
Tel: 0086-371-56732686
Fax: 0086-371-55907374
Email:
sales@nmbmachine.com
http://www.nmbmachine.com/
ADD: No,99,guoji road,jinshui district,zhengzhou city,Henan,China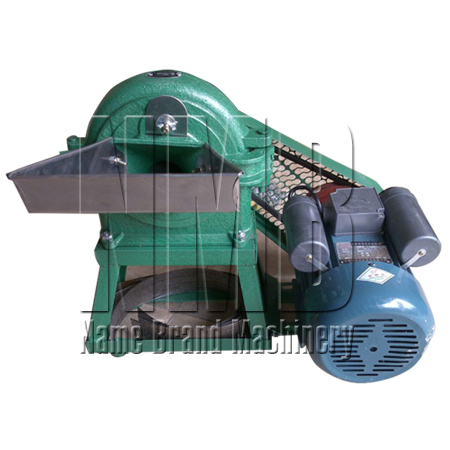 Introduction of corn grinder

1. Our NMB corn grinder series tooth claw type crusher can crush all kinds of raw materials, corn, wheat, soy, grains, straw, vines, dry fresh potato.
2. Leaf hulls food and feed and crushing gesso, lead powder, slippery powder, rare earth industry, chemical industry, clay, coal and other minerals low hardness etc, also can crush a variety of Chinese traditional medicine.
3. corn grinder Machine structure is rational, durable, safe and reliable, easy to install, convenient operation, small anti-vibration effect. Also this type machine can be used with motor and diesel engine.
We have many model this type machine with different capacity, For more machine details, welcome to email us or call us, glad to supply you details!
corn grinder different model data
| | | | |
| --- | --- | --- | --- |
| Model | Power(KW) | Diesel Engine(HP) | Capacity(Kg/h) |
| NMB-160 | 3 | 4 | 50-100 |
| NMB-200 | 3 | 4 | 100-150 |
| NMB-280 | 3 | 4 | 150-300 |
| NMB-290 | 3 | 6-8 | 200-300 |
| NMB-300 | 5.5-7.5 | 12-15 | 300-500 |
| NMB-320 | 7.5-11 | 15-20 | 500-1000 |
| NMB-360 | 11-15 | 20-22 | 1000-2000 |
| NMB-400 | 18.5 | 25-30 | 1500-3000 |
| NMB-450 | 22 | 30 | 2000-5000 |