Products Catalog
Food Machine
Biomass Plant
Copper wire recycle machine
Contact Us
Mob: 0086 13071070895
Tel: 0086-371-56732686
Fax: 0086-371-55907374
Email:
sales@nmbmachine.com
http://www.nmbmachine.com/
ADD: No,99,guoji road,jinshui district,zhengzhou city,Henan,China
NMB-40 animal feed grinder
1,Model:
NMB-40 Coconut Grinder
2,Capacity:
500-650kg/h
3,Power:
7.5-11 kw
4,Dimension:
1150×650×720mm
5,Shining point: widely used machine. Its widely used in all kinds of shavings ,crop stalk, straw, hay, corn , soya, bagasse, sawdust, cotton firewood, bamboo powder, clover, peanuts shells, cotton seed fur, etc.
6,Delivery time and package: 5-7 days and wood fumicated international standard pacakge
24 Hour online Tel: 86 13071070895
Skype ID: shining0603
Introduction of animal feed grinder

This machine can grinding all kinds of crop stalks, such as corn stalks, peanut skins, peanuts shells, corn stems, clover, grass, peanut shoots, rice straw , soybeans vines, wheat straw etc.
And also can be used to pulverize corn, wheat, soy bean, sorghum, barley, grain, legumes, rice, beans, maize, dried sweet potato slices, soy bean cake etc.
Feature
Operation door can be moved fully -- easy to operate.
It is driven by one motor, with no dead angle for grinding raw material.
Widely used in grinding and processing, perfect for feed mill and fungus farm.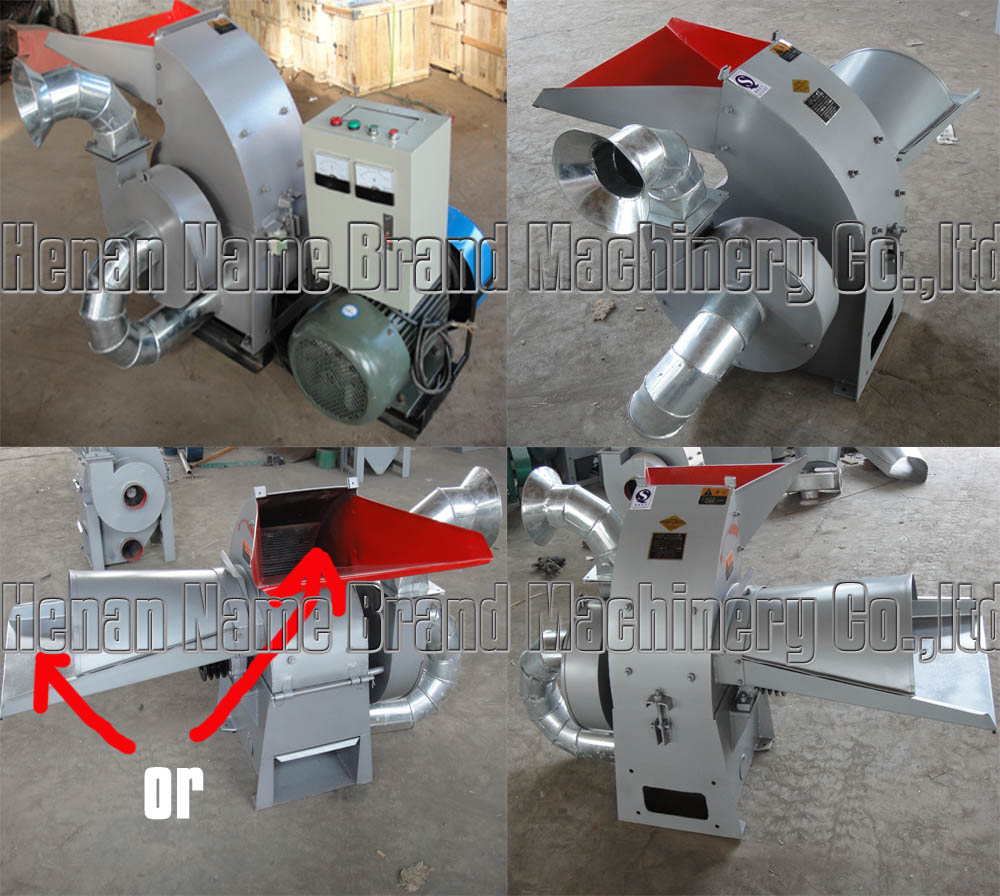 1)What is it has feeding mouth,one on the upside is for the grain and the other is for the stalk,straw and any other long material.
2)When you use this machine to crush the corn,you can use the upside feeding mouth and close the other mouth.
3)When you crush the stalk or the other straw,you use the other feeding mouth.
4)And every only one feeding mouth can be open when the machine is working!