Products Catalog
Food Machine
Biomass Plant
Copper wire recycle machine
Contact Us
Mob: 0086 13071070895
Tel: 0086-371-56732686
Fax: 0086-371-55907374
Email:
sales@nmbmachine.com
http://www.nmbmachine.com/
ADD: No,99,guoji road,jinshui district,zhengzhou city,Henan,China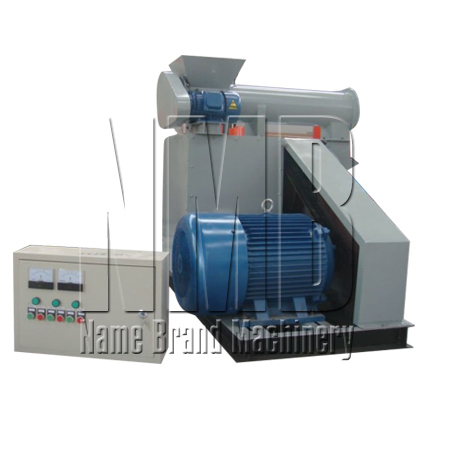 poultry feed plant
1,Model:
NMB-250 animal pellet machine
2,Capacity:
800-1200kg/h
3,Power:
22kw

4,Weight:
1200kg
5,Dimension:
1650×1550×1500mm

6,Shining point:
this model machine belong to ring die pellet machine,which is special for produce poultry feed from 3-12mm diameter pellet size
24 Hour online Tel: 86 13071070895
Skype ID: shining0603
poultry feed plant introduction

1.Our ring die animal pellet machine is suitable for large farms for make pellet feed ainmals or for fuel pellet. and the raw material contain straw, wood-dust, bamboo powder, cotton wood, peanuts shell, straw, clover, herbs, corn/grain powder, cotton seed shell etc and can mix with all kinds of powder materials. Raw material water requirement is 15%-20% before granulating.
2.The machine has compact structure, good appearance, high yield, less consumption, use convenient, reliable performance etc.

Our poultry feed plant main features:
1. Various raw materials for this machine: From the hard wood materials to the soft agricultural waste.
2. Stable performance, high output, low energy consumption and easy to maintenance.
3.Long services life: The machine frame is made from cast iron and the machine parts roller and mold is made from alloy steel. This machine can be used at least 3-5 years, the machine parts should be replaced when it is wear.

About service
1.We take customers as our gods. We devote to all-round service of all the products from shipment to maintenance.
2.Our professional service includes:free training, guidance,installation,and debugging.
3.After selling, we provide the warranty of one year .
4.If you have any problems, we will help to solve on line or live in time.
5.Authorized oversea agents are also engaged in serving.

| | | | | | | |
| --- | --- | --- | --- | --- | --- | --- |
| Module No. | Output (kg) | Diameter (mm) | Power (kw) | Size (mm) | Weight (kg) | Remarks |
| NMB250 | 500-700 | 2-6 | 22+1.5+0.55/22 | 1650*1500*1550 | 1000 | V-belt |
| NMB260 | 600-800 | 2-6 | 22+1.5+0.55/22 | 1650*1500*1550 | 1200 | V-belt |
| NMB300 | 1100-1500 | 2-6 | 30+1.5+0.55/30 | 1750*1500*1600 | 1500 | V-belt |
| NMB350 | 2000-2500 | 2-8 | 30+2.2+0.75/60 | 2300*1500*2200 | 2000 | V-belt |
| NMB350 | 2000-2500 | 2-8 | 55+2.2+0.75/55 | 2300*1200*2200 | 2000 | gearbox |
| NMB420 | 3500-5000 | 2-10 | 90+2.2+1.1/90 | 2500*1200*2300 | 3000 | gearbox |
| NMB508 | 5000-8000 | 2-10 | 110+2.2+1.1/132 | 2500*1300*2400 | 3800 | gearbox |