Products Catalog
Food Machine
Biomass Plant
Copper wire recycle machine
Contact Us
Mob: 0086 13071070895
Tel: 0086-371-56732686
Fax: 0086-371-55907374
Email:
sales@nmbmachine.com
http://www.nmbmachine.com/
ADD: No,99,guoji road,jinshui district,zhengzhou city,Henan,China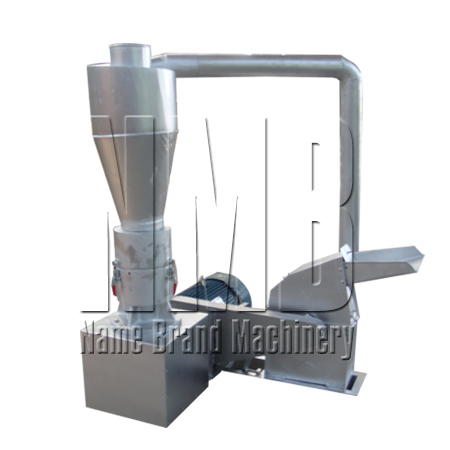 pellet mills for sale
1,Model:
NMB-200
2,Capacity:
200-300kg/h
3,Power:
15kw
4,Weight:
650kg

5,Dimension:
1100*750*900mm add 1000*600*750mm
6: shining point:
this machine have one crusher and one pellet machine in one machine,so which will decrease the machine cost and labour
24 Hour online Tel: 86 13071070895
Skype ID: shining0603
pellet mills for sale
introduction:
1)This machine is our company's new design in order to meet many clients' requirements.
2)The pellet machine is combined with the crusher with cyclone, which can prevent environment pollution and also increase working efficiency.
3)The crusher can crush different kinds of raw material into sawdust size which can be used for pellet machine. Machines of this type are suitable for making the biomass, sawdust pellet, etc.
4)It has been installed with the electrical control box. It can also make the oil cake for the feedstock , which could be granule /pellet for the fish, chicken, animal, etc.
5)In Africa more are used for making the cassava pellet for the food.
6)The final size is Dia of 6,8,10,12mm for the sawdust pellet, and 2mm, 4mm, 6mm, 8mm, 10mm, 12mm, etc.for animal food .

This machine main features:
1.This machine is widely used to make corn straw, stalk, plant waste, bamboo powder, grass, sunflower stalk,rice husk, forestry waste and other soft raw material into cylindrical pellet. The moisture should be about 10 %-13%.It can not work with hard wood , and wood with big diameter .
2.The hammer mill with pellet machine use the same motor, and have the characteristics of lower power consumption, reasonable structure, economic and durable.

Terms and Conditions
1. PAYMENT: T/T
2. DELIVERY TIME: Within 10-15 days after receiving payment
3. WARRANTY PERIOD:
* Free replacement of wearing parts in 6 months from the date of purchasing.
* Free replacement of main body in 12 months from the date of purchasing.

Other model data

Model
Power(KW)
Capacity(kgs/H)
Weight(kgs)
structure
NMB-200
15
200-300
200
Crusher+cyclone+dieseldrivedpelletmill
NMB-250
22
250-300
350
NMB-300
30
350-450
550