Products Catalog
Food Machine
Biomass Plant
Copper wire recycle machine
Contact Us
Mob: 0086 13071070895
Tel: 0086-371-56732686
Fax: 0086-371-55907374
Email:
sales@nmbmachine.com
http://www.nmbmachine.com/
ADD: No,99,guoji road,jinshui district,zhengzhou city,Henan,China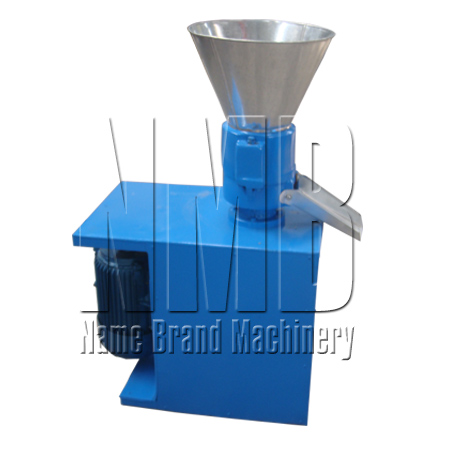 home pellet machine introduction

home pellet machine is widely used for maize straw, peanut shell, rice husk, corncob, cotton seed hull, wheat-straw, sunflower seed shell, sawdust, cotton stalk, weeds, etc.
This equipment is also suitable for raw materials which are difficult to form with low bonding ratio. Furthermore, organic bacterial manure,organic fertilizer and compound fertilizer are applicable to pelletize under low temperature.

Machine main parts:
The machine include the speed adjuster, flat die, roller, lubricating system and the Motor. These parts working together to make pellet from the powder material, the Speed adjuster make the material spread uniformity the roller press the material into The mold hole then use the driving power the pellet machine come out of the machine.
home pellet machineFeature
A. It is improved design to make solid biomass pellet as burning fuel in fireplace or pellet stove.
B. The final product pellet is smooth, dried, clean and good smelling.
C. The raw material can be farming material, barks/stalk/straw of any plants, forest waste, garden waste, fertilizer, garbage, etc.
D. Modify the whole in the matrix to improve performance of the machines.