Products Catalog
Food Machine
Biomass Plant
Copper wire recycle machine
Contact Us
Mob: 0086 13071070895
Tel: 0086-371-56732686
Fax: 0086-371-55907374
Email:
sales@nmbmachine.com
http://www.nmbmachine.com/
ADD: No,99,guoji road,jinshui district,zhengzhou city,Henan,China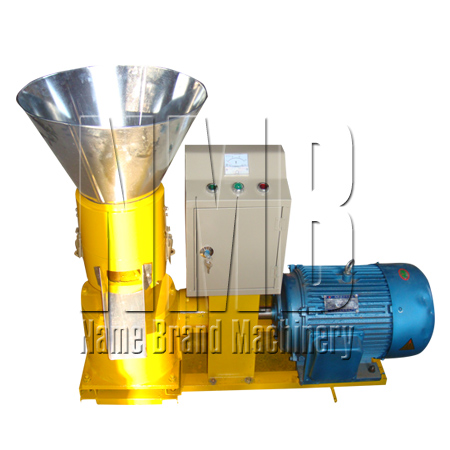 NMB-200 feed mill
1,model: 200
2,capacity: 200-300kg per hour
3,power: 5.5kw,
4, shining point: this machine is suitbale for fuel pellet and also animal feed pellet.which high density and low cost.can produce 4-12mm diameter pellet.suitable for wood chips,straw,different type grains.shell.sawdust,etc
5,packing and delivery: wood fumicated box and 10 days delivery after received deposit
24 Hour online Tel: 86 13071070895
Skype ID: shining0603
Feed mill introduction:
but also can process the waste biomass material into wood pellets for fuel.Due to its small design and low cost,
Flat die pellet mill is a pelletizing machine which not only can process the feedstuff for animals
flat die pellet mill is more suitable for home use and small industry.
Electric flat die feed mill features and application:
1,It's driven by electric motor which makes it more energy-saving and environmentally friendly.
2,Both the rolls and the flat die have passed were-resistant process. The two sides of the flat die is
exchangeable,which extends the service life and lower cost.
3,Compact structure and has the character of being convenient to be moved and easy to clean.
4,Electric flat die pellet mill can process various kinds of solid grain or agro material

to be small feed pellets for animals like fish,shrimps,chicken,rabbit,pig etc.
5, Visibility. It is possible to view into the chamber when pelletizing so you can solve problem in time.
6, Electric flat die pellet mill can also process biomass material such as wheat straw,sunflower stalk,
forestry wastes,wood chips and many other wastes into pelelts for green fuel.
Feed mill working principle:
According to different pellet mill dies, there are two different working ways: The first one is stationery template
with a set of rotating rolls, the other is stationery rollers with a moving template.Adopting vertical principle,raw material
drops down into the working chamber depending on its own weight.When falling into this area,materials will
naturally be compressed into pellet form between rollers and die through the die holes.