Products Catalog
Food Machine
Biomass Plant
Copper wire recycle machine
Contact Us
Mob: 0086 13071070895
Tel: 0086-371-56732686
Fax: 0086-371-55907374
Email:
sales@nmbmachine.com
http://www.nmbmachine.com/
ADD: No,99,guoji road,jinshui district,zhengzhou city,Henan,China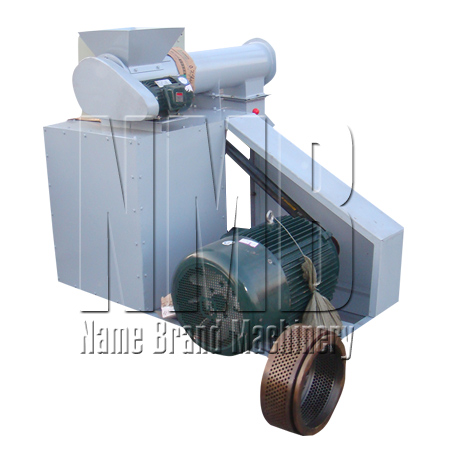 Feed mill plant:

1.With development of intensive animal feeding, there is a great demand of high quality animal feedstuff.

Animal feed mill plant is a process of making feed pellets which can be more suitable for modern intensive
animal feeding and long time storage.
2.Home-use biomass energy pellet feed mill plant,Mainly used for home and small process plant
3. It is mainly used for Wood,Straw,Cotton stalk,Rice husk,Peanut shell,Bamboo, Empty fruit branch,
Pulverized coal and Waste paper etc.Advantages of our products is structure closely,easy to use,run stably,
Advantages of pellets is high density,high fuel value,low moisture and low ash content,
Requirements for feed mill plant:
a. size of raw materials: powder or no longer than 1cm
b. moisture content of raw materials: 10-15%
c. raw materials can be the mixture of 2 or more than 2 kinds different materials, they must be evenly mixed.
d. no adhesive or chemicals need in the processing
Feed mill plant data

| | | | | | | |
| --- | --- | --- | --- | --- | --- | --- |
| Module No. | Output (kg) | Diameter (mm) | Power (kw) | Size (mm) | Weight (kg) | Remarks |
| NMB250 | 500-700 | 2-6 | 22+1.5+0.55/22 | 1650*1500*1550 | 1000 | V-belt |
| NMB260 | 600-800 | 2-6 | 22+1.5+0.55/22 | 1650*1500*1550 | 1200 | V-belt |
| NMB300 | 1100-1500 | 2-6 | 30+1.5+0.55/30 | 1750*1500*1600 | 1500 | V-belt |
| NMB350 | 2000-2500 | 2-8 | 30+2.2+0.75/60 | 2300*1500*2200 | 2000 | V-belt |
| NMB350 | 2000-2500 | 2-8 | 55+2.2+0.75/55 | 2300*1200*2200 | 2000 | gearbox |
| NMB420 | 3500-5000 | 2-10 | 90+2.2+1.1/90 | 2500*1200*2300 | 3000 | gearbox |
| NMB508 | 5000-8000 | 2-10 | 110+2.2+1.1/132 | 2500*1300*2400 | 3800 | gearbox |