Products Catalog
Food Machine
Biomass Plant
Copper wire recycle machine
Contact Us
Mob: 0086 13071070895
Tel: 0086-371-56732686
Fax: 0086-371-55907374
Email:
sales@nmbmachine.com
http://www.nmbmachine.com/
ADD: No,99,guoji road,jinshui district,zhengzhou city,Henan,China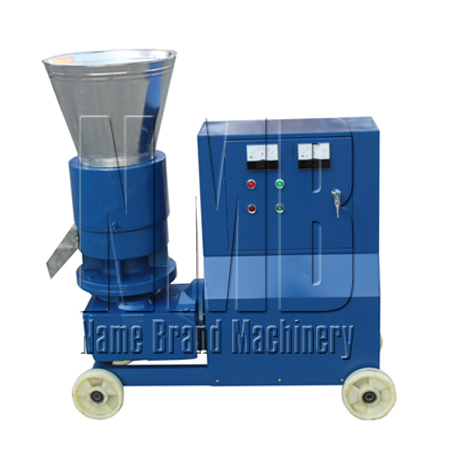 Animal feed machine introduction


Our company specializes in pellet machines production and sales for many years.
1.Widely used in households, farming and industries.
2.Mainly suitable for producing feed pellets, fuel pellets, fertilizer pellets, etc.
3.Applied to different grains such as corn,wheat,sorghum, and any type of agro-forestry waste: Crops straw, husks, vines, wood chips, etc. (Energy-saving & Environment-protecting)
4. Our machine can produce pellet of Φ 3, Φ 4, Φ 5, Φ 6, Φ 8, Φ 10, Φ 12mm, also cube pellet like 20*20, 32*32mm.

What is Machine working Principle?

Based on the circular motion, motor or diesel engine powered, driven gear passed to spindle and flat die, cause the clamping roller rotation under the friction force function.
Under the pressure of clamping roller, raw material is squeezed from the die hole. Adjusting the cutter to change the pellets length and after flings the material plate to arrive the discharge hole.