catálogo de productos
máquina del alimento
planta de biomasa
Máquina de reciclaje de hilo de cobre
contáctenos
Mob: 0086 13071070895
Tel: 0086-371-86068951
Fax: 0086-371-86632337
Email:
sales@nmbmachine.com
http://www.nmbmachine.com/
ADD: No,99,guoji road,jinshui district,zhengzhou city,Henan,China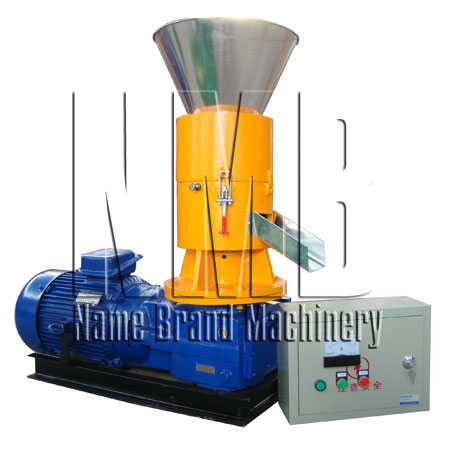 New-250 fábrica de pélets
1,modelo: 250
2,capacidad: 300-500kg per hour
3,potencia: 15kw
4, punto Luminoso: Dynamic configuration, this machine is suitbale for fuel pellet and Animal feed pellet.which Also high density and low cost.can produces 4-12mm diameter pellet.suitable for wood chips, straw, different type grains.shell.sawdust, etc.

5,packing and delivery: packing and delivery: wood box fumicated delivery and 10 days after received deposit
24 Hour online Tel: 86 13071070895
Skype ID: shining0603
Using our pellet maker, protection and climate of the Earth !

Advantages to Heating with pellet
Using pellet fuels Such Helps mitigate environmental issues as acid rain and climate change overall . Perhaps the greatest advantage of biomass fuels is the economic benefit.Because They cost on average 25-50 percent less than fossil heating fuels and are more stable in pricing. It is unlikely That any future coal or energy taxes will Increase the cost of biomass fuels and are more likely to raise the cost of heating with fossil fuels . The simplest technology is becoming well established in the North American market and the choice to heat with biomass fuels can be as as choosing a traditional fossil fuel heating system .
In Addition, wood pellets :
• are convenient and easy to use , and can be bulk stored in less space than other biomass fuels
• have a high energy content , and the technology is highly efficient biomass Compared to other fuels
• are a clean- burning renewable fuel source
• are produced from waste materials Such as forestry residues and sawdust
• are stable price Compared to fossil fuels
Wood pellets are a common type of biomass . Biomass is any biological Material That Can be usedas fuel including grass ,
corn , wood , and biogas as well as other forestry and agricultural residues

pellet maker data
| | | | | | |
| --- | --- | --- | --- | --- | --- |
| modelo No. | salida (kg/h) | potencia (kw) | bolita (mm) | embalaje(m) | peso (kg) |
| NMB200 | 200-300 | 7.5 | 6-8 | 1.15*0.53*0.75 | 250 |
| NMB250 | 300-350 | 15 | 6-10 | 1.25*0.6*0.85 | 500 |
| NMB300 | 300-500 | 22 | 6-12 | 1.3*0.6*0.9 | 600 |
| NMB350 | 400-550 | 30 | 6-30 | 1.8*0.9* 1.6 | 900 |
| NMB480 | 700-1000 | 37 | 6-10 | 1.8*1.0* 1.65 | 2300 |
| NMB550 | 1200-1500 | 75 | 6-16 | 2.2*1.8* 2.15 | 2500 |
| NMB800 | 1300-1800 | 110 | 6-32 | 2.6*1.8* 2.15 | 4400 |
| NMB980 | 2300-3000 | 160 | 6-32 | 2.6*1.9* 2.180 | 4600 |

sample pellet pellet maker