Products Catalog
Food Machine
Biomass Plant
Copper wire recycle machine
Contact Us
Mob: 0086 13071070895
Tel: 0086-371-56732686
Fax: 0086-371-55907374
Email:
sales@nmbmachine.com
http://www.nmbmachine.com/
ADD: No,99,guoji road,jinshui district,zhengzhou city,Henan,China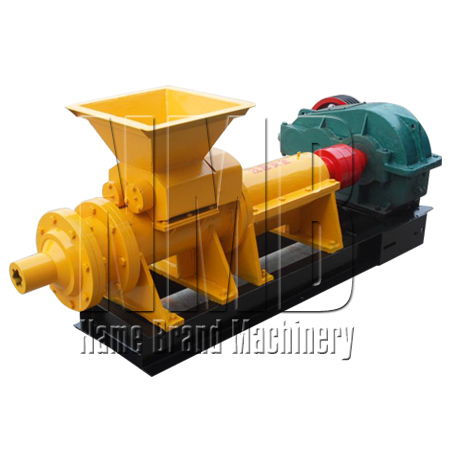 General description of charcoal making machine
Our charcoal making machine is a kind briquette machine which can press the powder of coal, charcoal, carbon black and other materials into rods which had certain density. The final rods have large heating value, high economic benefit. The machine is widely used in chemical fertilizer factory, industry heating and home using!

What is the requirement of materials to be used?
1. The materials should be crushed into smaller size(≦3mm), the best is in powder form, for easy shaping;
2. Before putting the materials into the machine to briquette, they need to be mixed evenly with some adhesives like, rice flour and tapioca;
3. If your raw material is too dry, you can add some water when mixing, the moisture content of your final material should be 35-40%. Of course, this is according to your situation.